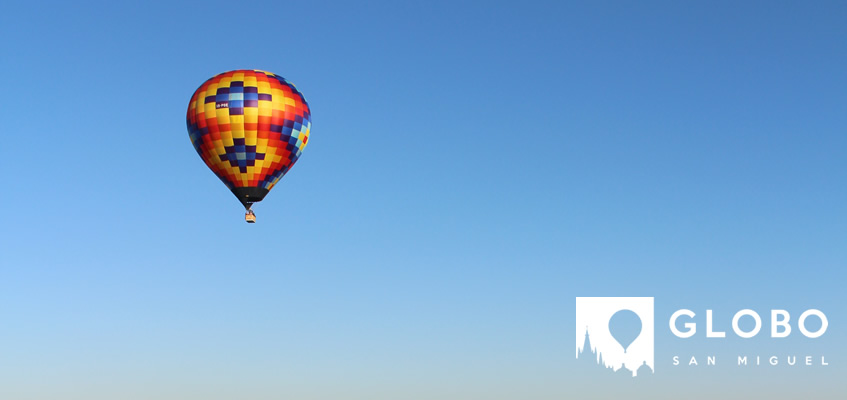 Hidden Gems in San Miguel de Allende
Globo San Miguel is proud to be of service for the local Tourism Board Office of #SanMigueldeAllende We have been a member since it was created back in March of 2005, known as the Consejo Turistico de San Miguel de Allende.
During the past few days we provided an amazing hot air balloon ride to Travel Pulse. Here's what they have to say about us:
San Miguel de Allende reaches new heights with Globo San Miguel Hot Air Balloon Adventures. Enjoy an early morning balloon ride followed by breakfast at the Rosewood Hotel and experience a bird's-eye-view of San Miguel. Private tours are available for groups and couples with rates starting at $200 CAD per person ($225 CAD per person with breakfast) for the balloon rides. For those looking for a more private 'proposal experience', private rides are available for couples starting at $1400 CAD. All bookings can be made directly through Globo San Miguel's website or through the Rosewood Hotel.

You can read complete article here: https://ca.travelpulse.com/news/destinations/hidden-gems-in-san-miguel-de-allende.html
Moreover, mensvows.com also had a great experience while visiting San Miguel de Allende.
Before we wander, let's take to the sky. Start your visit high off the ground in a hot-air balloon with Globo San Miguel. Gretchen Kimball and her family started the business in the 1970's in Napa Valley and expanded to San Miguel in the early 1990's. You won't find a more professional team to pilot you on this breathtaking view of the city and surrounding mountains. From the air, you can fully appreciate the crystal blue skies, clean air and temperate climate that are signature to this city.

Read the complete article here: http://mensvows.com/blog/2019/5/14/home-is-where-the-heart-is
Interested in a hot air ballon ride? Don't forget that you can check prices and availability though our website!